Blake Zidell & Associates
A website for a Brooklyn-based PR firm that represents innovative artists and arts organizations. We created a minimal design that showcases their wide range of clients with compelling photography and subtle animation.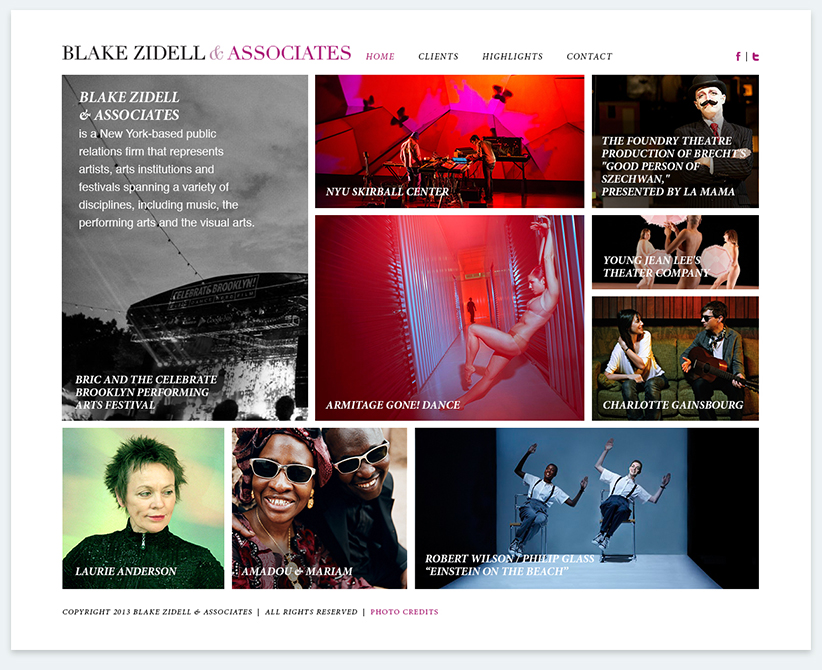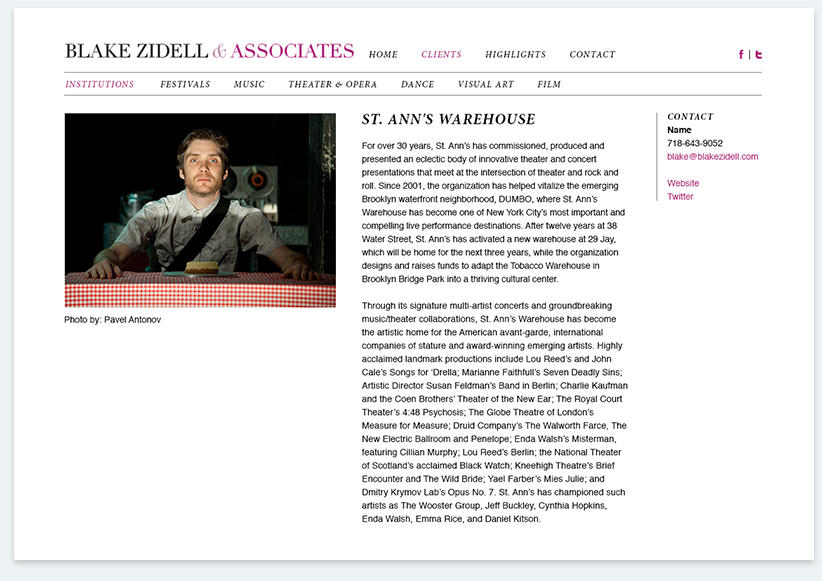 With just a little explanation from us about what we wanted and needed in a new website, and an exceptional attentiveness to what we did say, Rebecca was able to intuit the fundamentals of our business and the breadth of our client roster and to render it with taste, simplicity and impact. The site she created is every bit as artful and compelling as the artists and arts organizations we represent. And she is a pleasure to work with.
—Blake Zidell