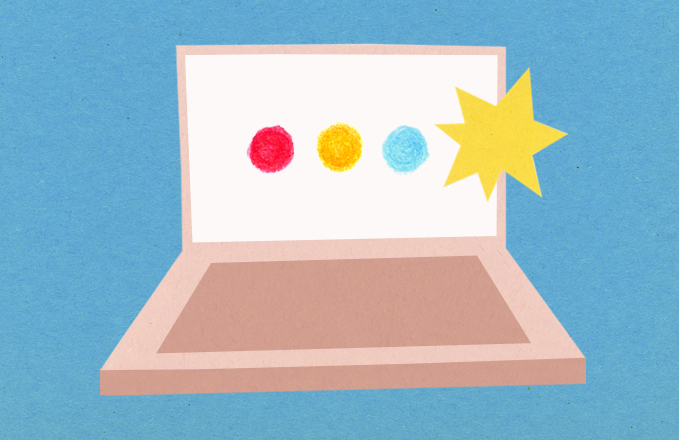 Welcome to my new website! If you're familiar with my previous site, you'll see that I didn't reinvent the wheel, but I've made some important adjustments that I'm excited to share. Here are some of the things that I've changed:
Dialing the work up to 11
I'm always thinking about ways to present my work better. For the new site, I made the images bigger and gave each project more room to breathe. I added some new projects and reformatted some older ones. For the identity section, I tried to draw out more of the supporting pieces that I've created over the years. I want to show how everything fits together to create vibrant and hardworking brands.
Reorganizing and streamlining projects
I created a new section call Digital Things. This houses things like infographics and ebooks. Previously, these projects were nested awkwardly in Printed Things. I moved many projects that were categorized under websites, into Identity since they have sprouted into more complete brand landscapes. I also pruned some projects that feel out of date. This is an ongoing process. As I continue to grow, older projects will always bear the damning mark of my less experienced self.
More about my services and approach
I've never been interested in trying to sell specific packages or services, because I understand that every project is a little different, and I don't want to funnel your project into a tight box that doesn't quite fit what you're looking for. I'm not in the business of selling products, how-to books or DIY tools, because I think our energies are best spent honing our respective crafts.
Instead, I provide customized, one-on-one design services. I've always let my past work and client referrals do the hard selling, but it's time to be a little clearer about what kind of work I do best. I put together a Work With Me page that outlines my services and the philosophies that inform my process. The goal is to help you better understand my point of view so we can make sure we're the right fit for each other.
A more eyeball-friendly blog
I dialed up the font sizes and gave the typography more love than my previous blog. I still plan to create a simple illustration to accompany each post. I enjoy treating these images as loose concept sketches that suit the mood of the day. As for the blog content itself, I still plan to write semi-regular reflections on design trends, frustrations, pleasures and best practices.
Thank you so much for checking out my new site! I'm thrilled to have the opportunity to grow and evolve my business. Your continued support is what makes everything possible.
And thank you to the wonderful Dara Skolnick for coding this site from scratch, setting up a gorgeously intuitive backend and being an absolute pleasure to work with!