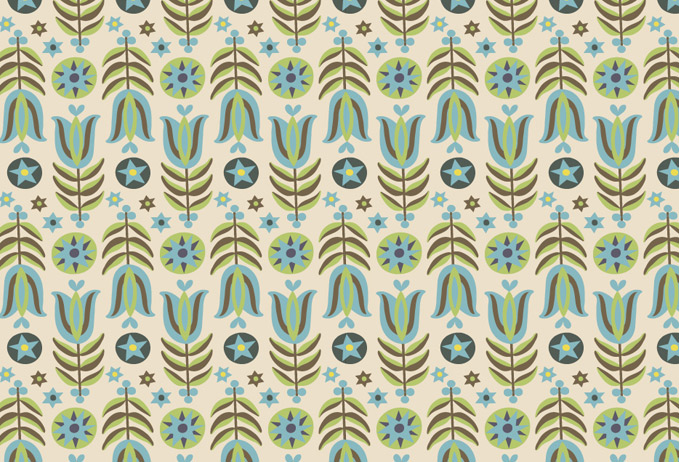 I love patterns, so it's always a treat when I get to design them for client work. Here's a handful of patterns that I've created for recent projects. The first few are for Betty Crafter, a blogger who writes about furniture and crafts from the sixties. I started with a funky plaid pattern, but Betty felt it wasn't unique enough for her brand. The color palette translated well to the final pattern that we used for the background of her blog. It was inspired by a vintage Pennsylvania Dutch fabric.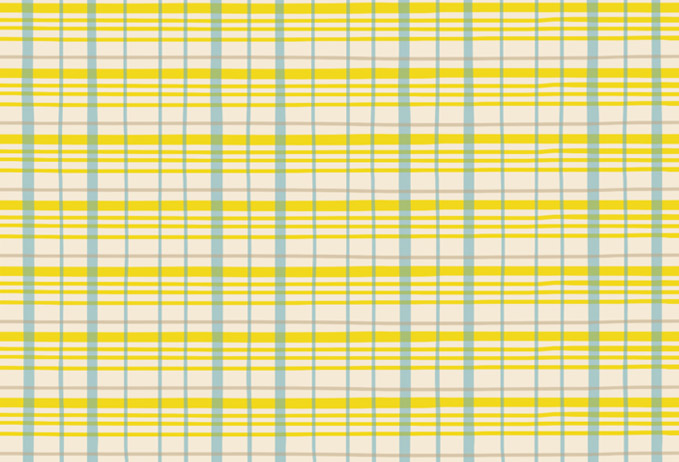 The next one is for Bri Saussey of Milagro Roots, a spiritual advisor with a line of bath salts, ritual oils and devotional candles. I used her logo as a starting point and created a pattern of milagros, or little spiritual charms. I had no idea what milagros were until I started working with Bri, but then I started seeing them everywhere–most locally as wall ornaments at my favorite Mexican dive, Pequena.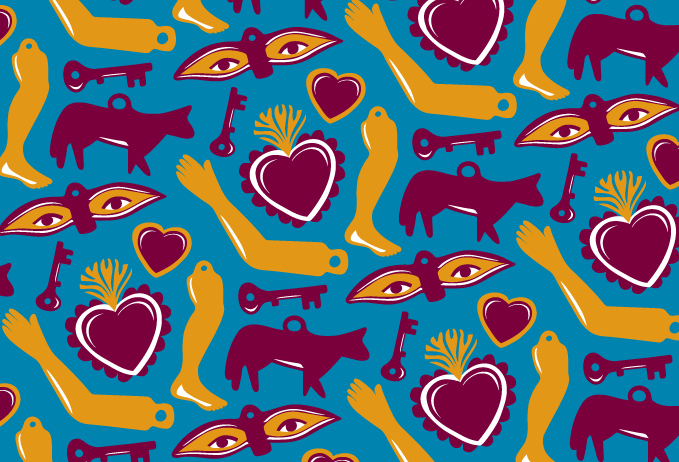 The last one is an oldie but goodie. It's one of the patterns that I designed for my MFA thesis project at SVA. The project was called Sift, and it's a line of textiles based on the beautiful detritus of New York City streets. If you come to my apartment, you'll see a lot of this pattern since my couch throw pillows and duvet cover are all made from this fabric.