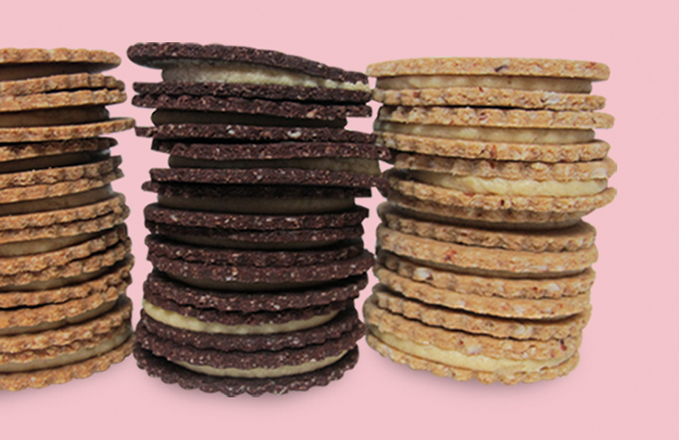 I've been working with my good friend Jana to develop a brand identity for her unique and delicious cookie business called Sweet. Her cookies are prepared at a low temperature so that no vital enzymes are destroyed by heat, leaving all of the nutrients intact. Plus they're organic, gluten-free, vegan and made without refined sugars, flours or oils.
I'm not dogmatic about any one type of eating, but I am a huge proponent of healthy food that's artfully prepared. What I love about Jana's approach to sweets is that she pays as much attention to flavor as a traditional French pastry chef might, but instead of using ingredients like white flour, butter, and sugar, she uses nutritious things like nuts, coconut oil, and agave. She also cares a lot about presentation. There are a handful of packaged raw deserts out there already, but they're not very sexy. You might have seen lumps of mysterious nut matter thrown into plastic bags and not been impressed. Jana's cookies, by contrast, are quite beautiful, and they're packaged in elegant plastic cylinders that stand out on the shelf. Most importantly, they're really good!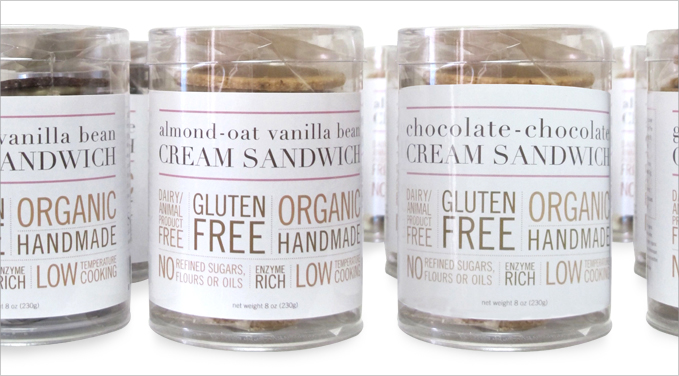 The simple, type driven identity that we developed is inspired by old world chocolatiers that pair minimal typography with beautiful packaging and and an impeccable product. We also wanted to put the health claims front and center so that people immediately understand what makes this product so unique.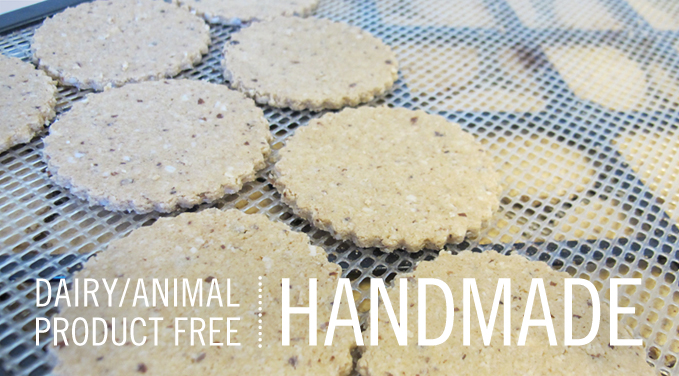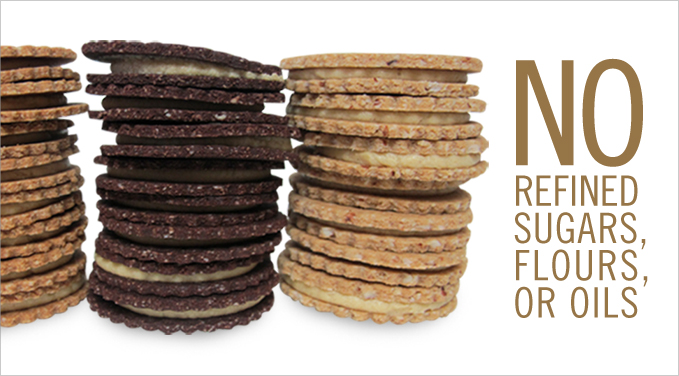 Sweet. is available in select health food stores in the New York area. We just launched an e-commerce site, so you can buy Jana's cookies online and have them shipped anywhere. The site, like the packaging itself, is very simply designed. This was my first experience using Shopify, and I highly recommend it. It's an intuitive platform that allowed us to get a robust site up quickly and easily. I'm excited to start sending these lovely cookies out to my family and friends as a one-of-a-kind holiday treat. I am currently working with Jana on packaging for a container of three cookies, as well as a four-pack of smaller cookies in brand new flavors.